I had the distinct honor and pleasure of shooting the wedding of Jennifer and Luke at Bethel Baptist Church in Owasso, OK. It was a beautiful church wedding with wonderful people. I shot Jennifer's sister's wedding last year at the same venue and was looking forward to this opportunity. This was actually my third wedding at this location and it's always fun getting "new" shots at a place you've shot before. Jennifer and Luke were very patient and allowed plenty of time for private bride and groom shots.
Of course Jennifer did a bang up job picking out her dress. It was perfect for her.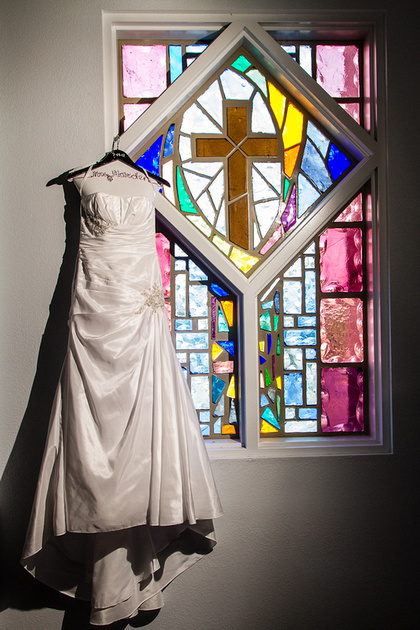 The bouquet and shoes were equally exquisite.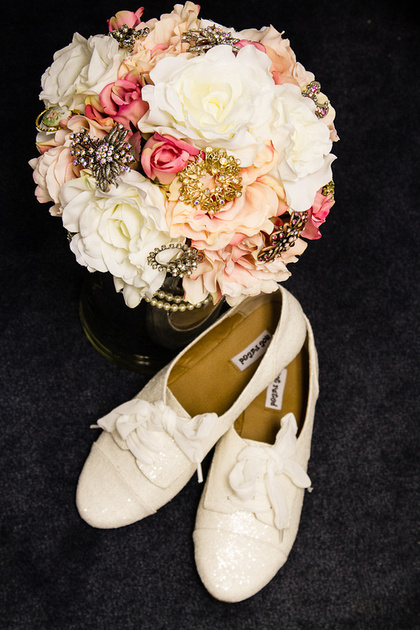 The day started very early with the girls getting ready. Jennifer was the center of attention this day.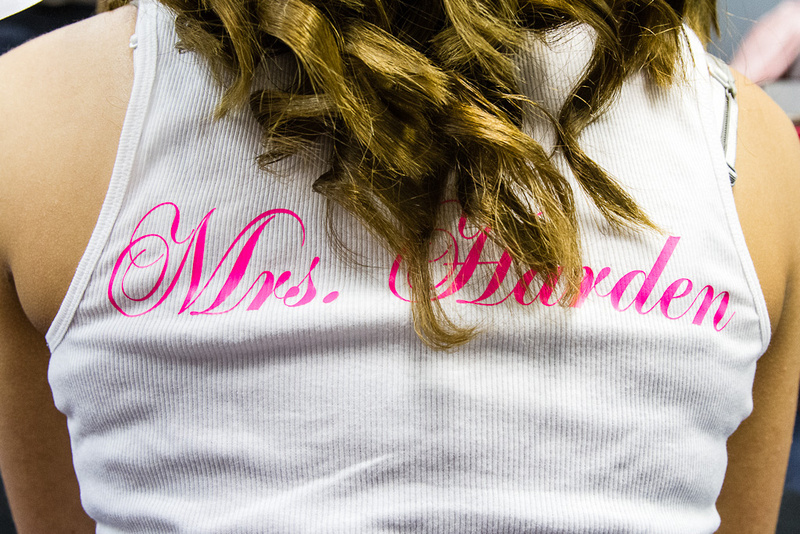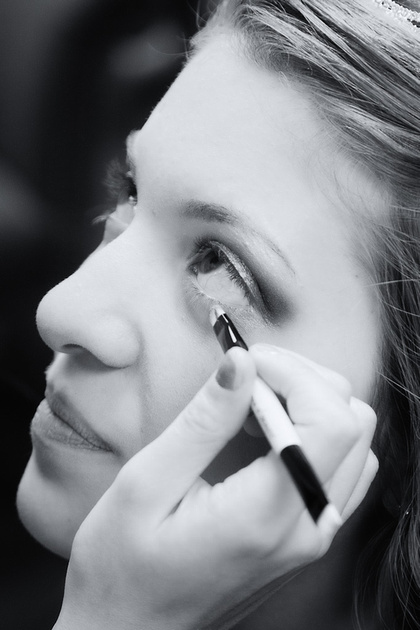 While getting ready Luke sent over a small piece of "art" work that seemed to amuse Jennifer.
Jennifer's sisters Joy and Joanna helped with tying off the back of the dress.
The bride and groom decided to have a "reveal" before the ceremony. This resulted in some great shots and a relaxed atmosphere getting intimate shots of the couple. Here's a couple "cute" shots of the reveal.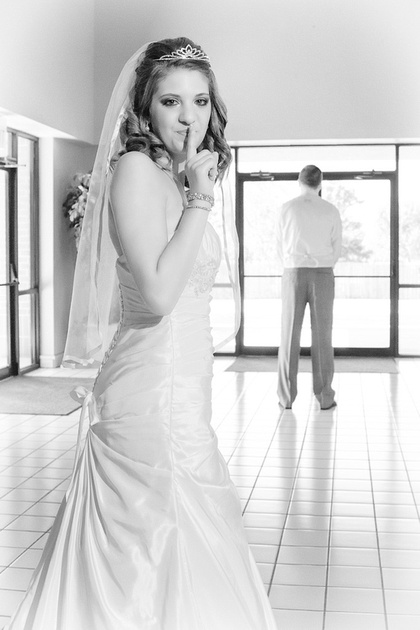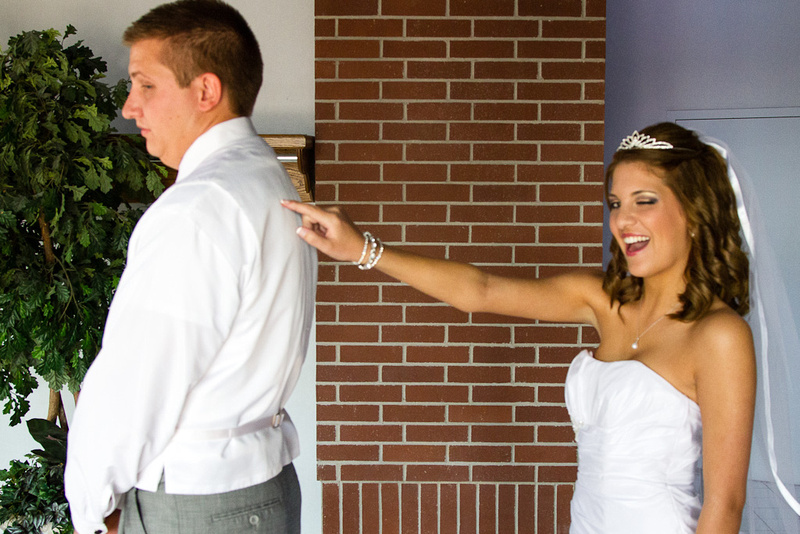 A quiet moment.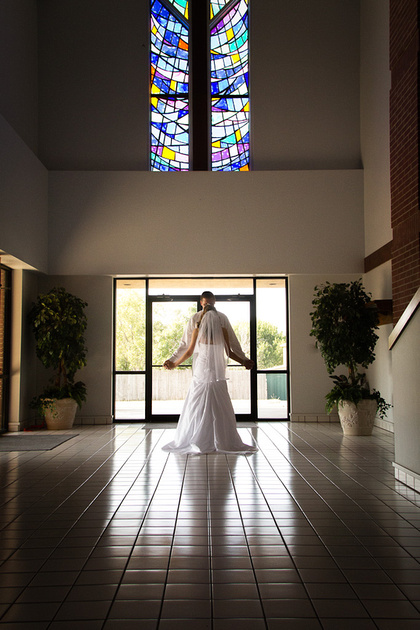 Jennifer and Luke were totally up for a little fun with some of my suggestions.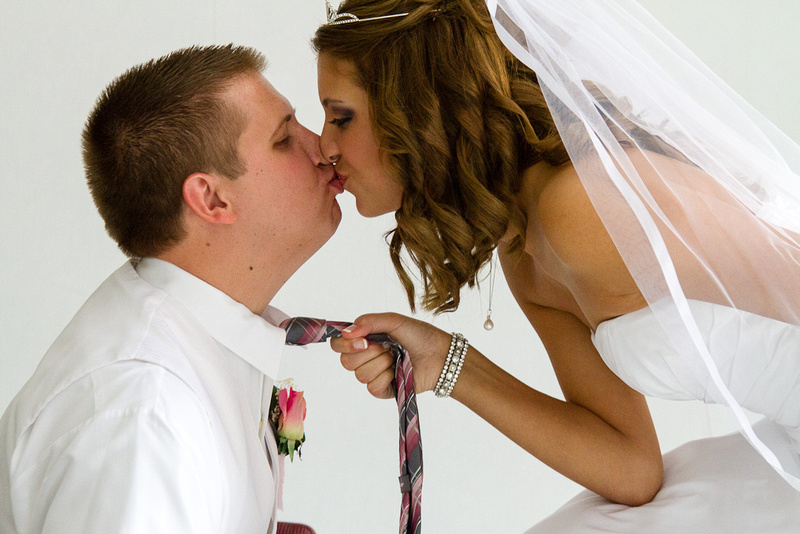 Another quiet moment or two.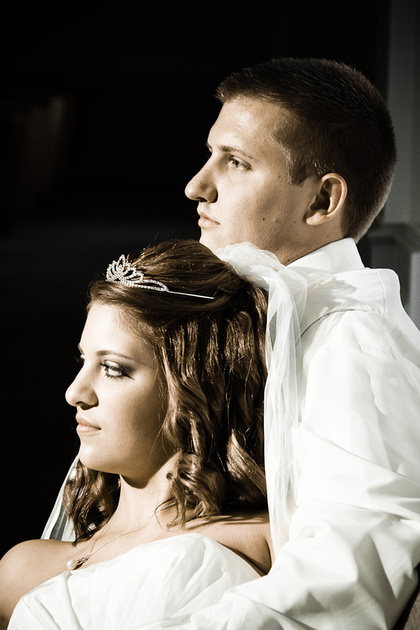 As I said, Jennifer's dress was perfect for her.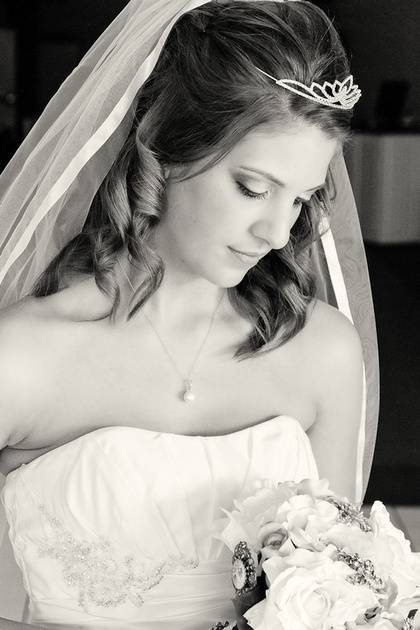 The bridal party. Sisters, nieces, and friends.
The guys.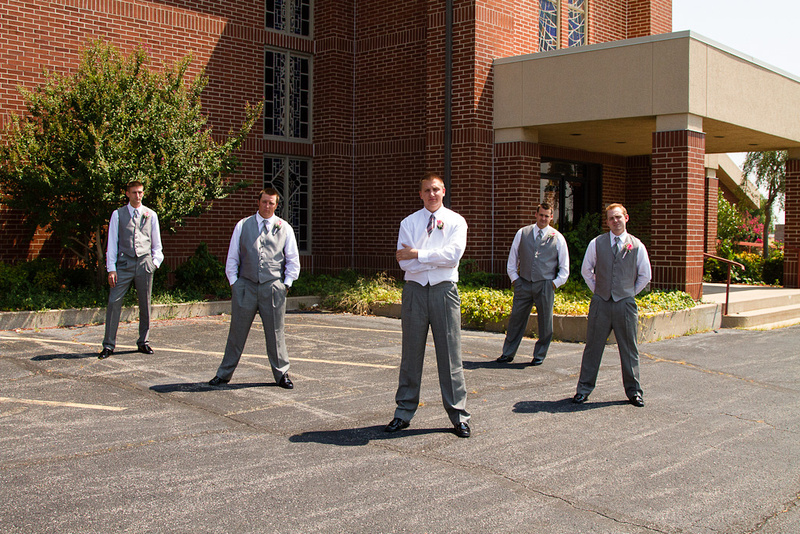 The cake and other fine decorations.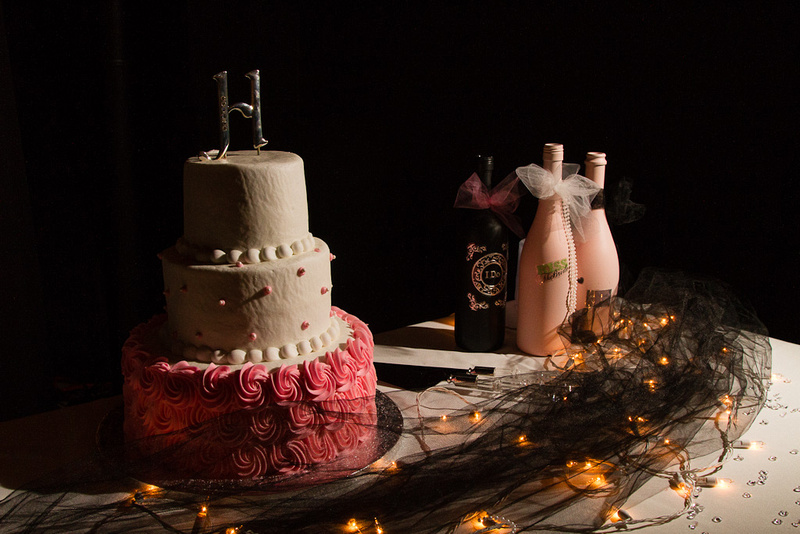 The girls pray before the ceremony.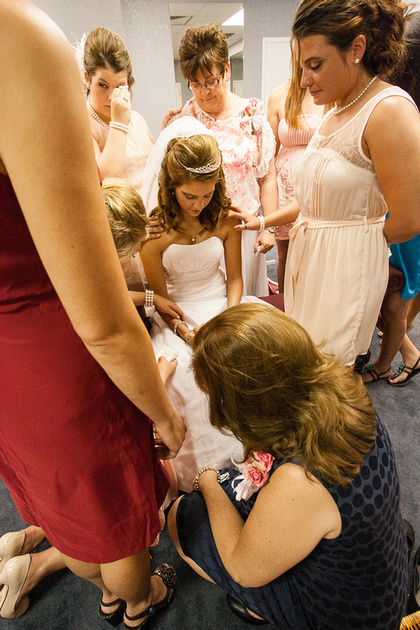 The day was full of emotion. As photographer I even managed to say something that caused a few tears. Didn't mean it, but what can I say?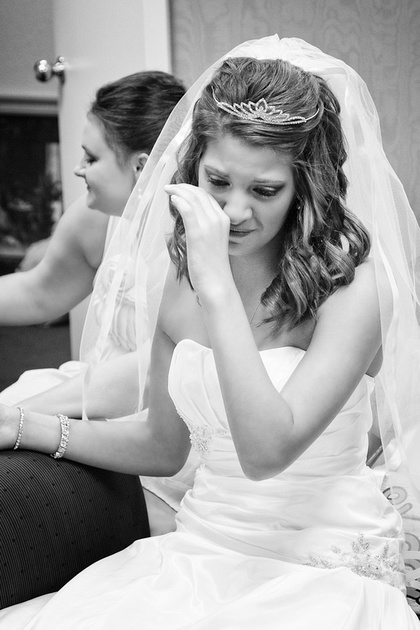 A quiet moment between the bride, Mom, and Dad.
Even the ceremony had a few tears.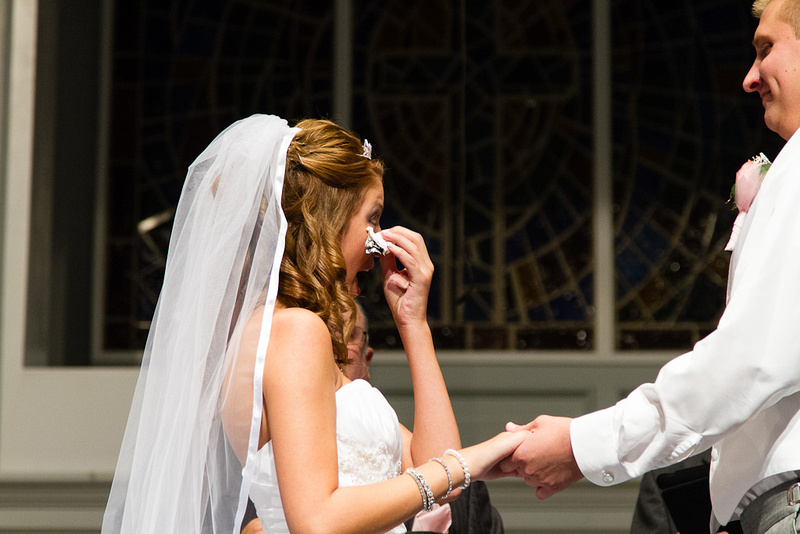 Mr. and Mrs. Luke Harden.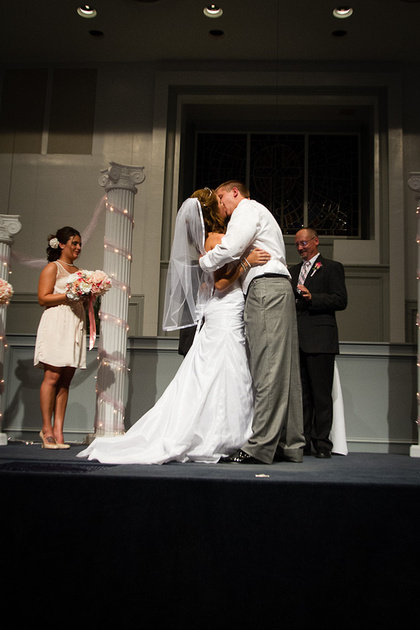 It was a fun day with emotion and great people. I wish Luke and Jennifer all the best in their life together. Thank you so much for the honor of being part of your day!