I'm not exactly sure how old Hannah was when I first met her and her family but I'm guessing she was around 9 or 10 years old. As a friend I was thrilled when you reached out to me to shoot her wedding photos on her wedding day. The venue was a beautiful location owned by a friend of Hannah's in Paige, TX. The decorating effort by friends and family provided a dream location for Hannah and Shawn's day. Below are a few of the shots that I like from the day.
I'll start with a few details. All the flowers were hand-made (Mostly by Hannah I believe) out of book pages. If you know Hannah you know what books mean to her.
The boots and the bouquet fit the theme perfectly.
Hannah's dress was exquisite.
The day started early with Hannah's friend Denae helping with the hair and makeup.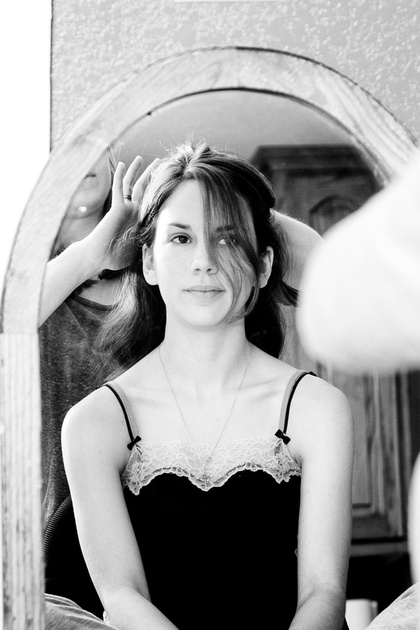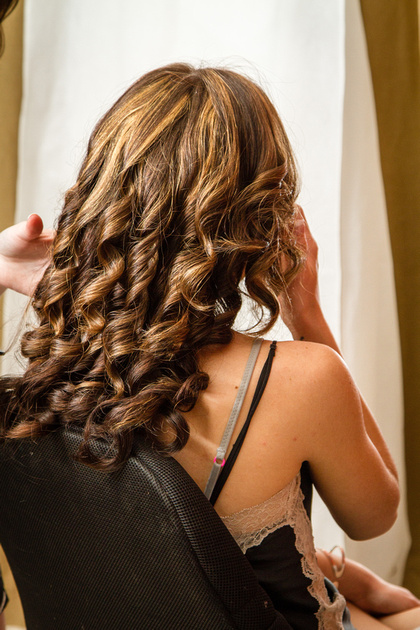 I was honored to shoot Hannah's older sister Emily's wedding a few years back and one of my favorite shots was of the sisters. I knew we'd do this shot again. You can compare how much they've changed in such a short time.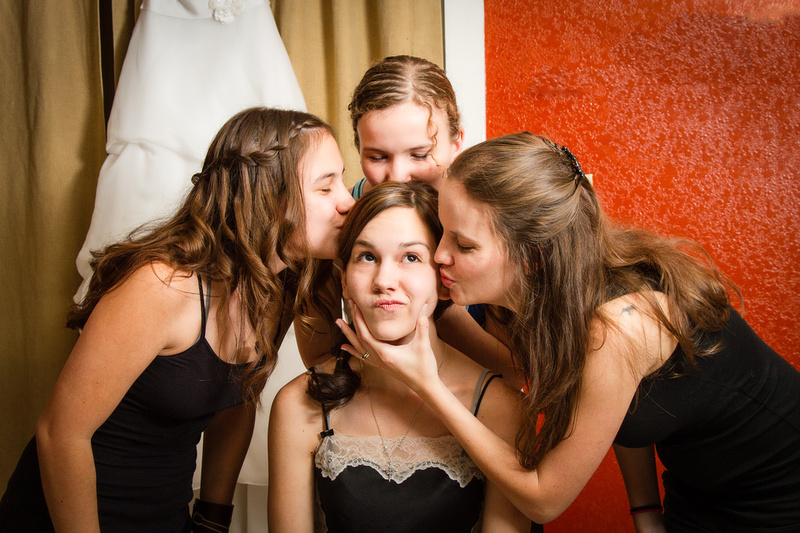 Finishing up with the gown with help from Hannah's Mom.
A quick mirror check.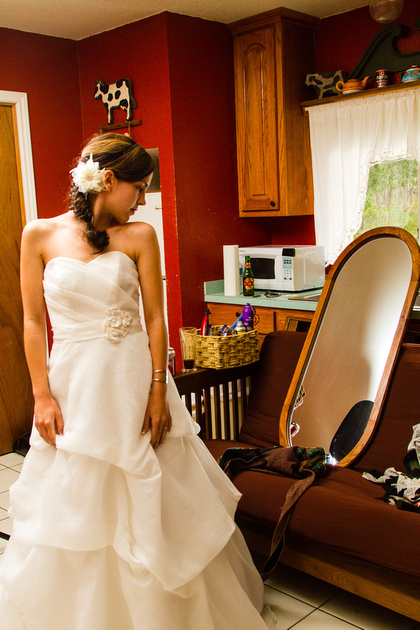 And some final details.
Hannah and Shawn decided to break from tradition and do a "first look" or "reveal." This works great because it gives us more stress-free time to get all the group pictures completed. It also provides and intimate setting for the Bride and Groom to enjoy one another all dressed up before the ceremony. Here's a shot of Hannah and Shawn's first look around the Dr. Who themed telephone box and a few of their private moments.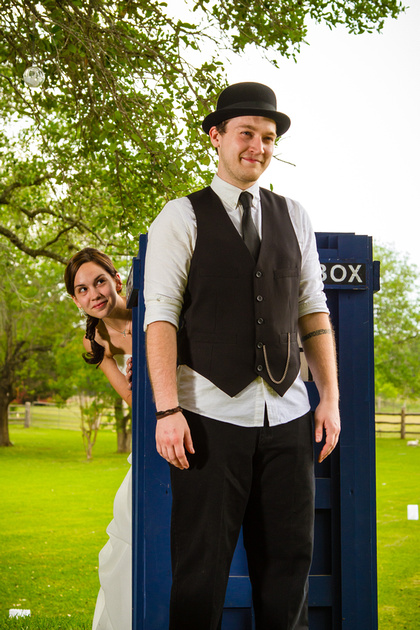 Shawn had a caterpillar on his leg and it made for a great shot when Hannah helped get rid of it. You can really see the beauty of the location in this shot.
The Bride and Groom.
Shawn and the groomsmen.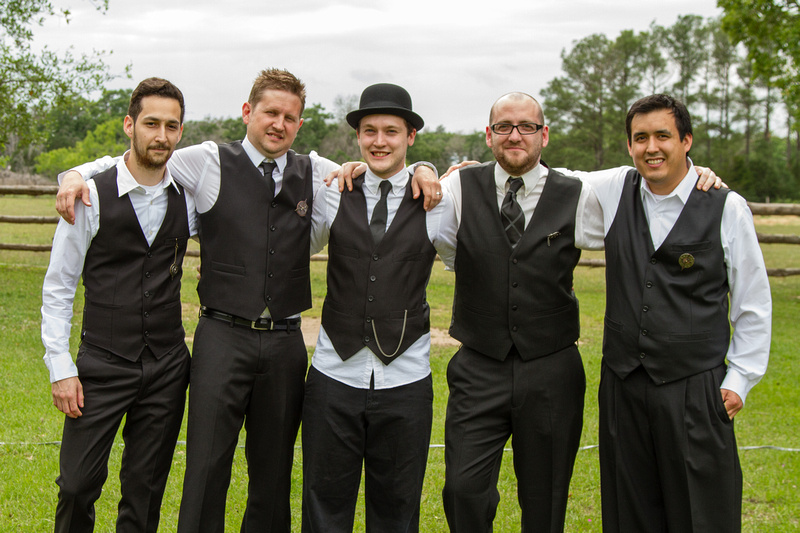 And the girls.
The rings, bouquet, and cake.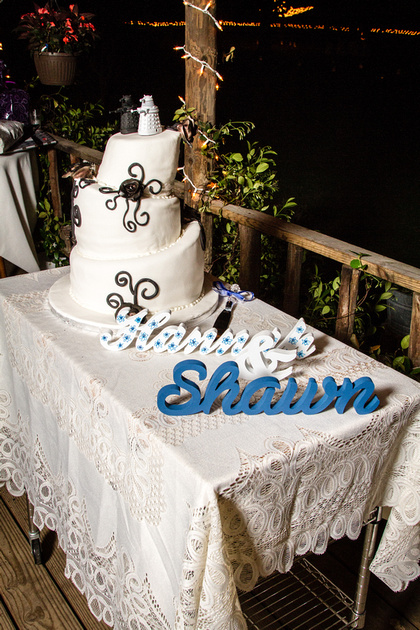 Hannah and Shawn were having a great time on their wedding day. I think it made for a fun day for them and their guests as well.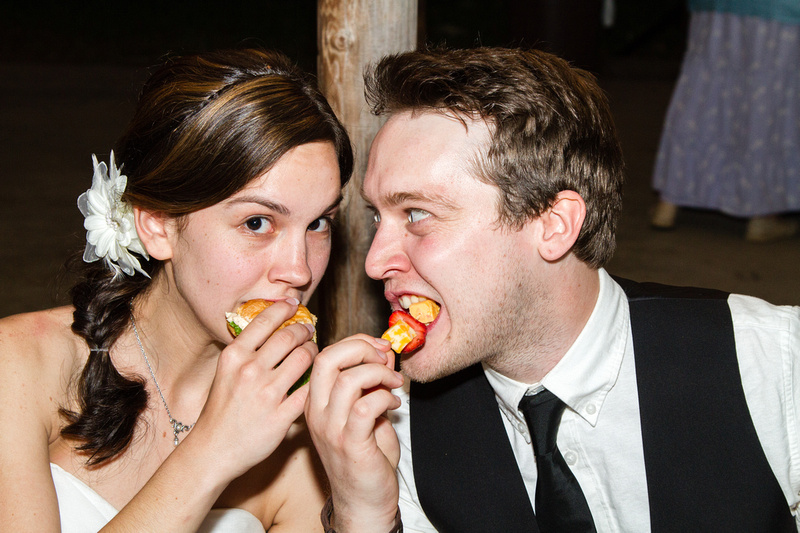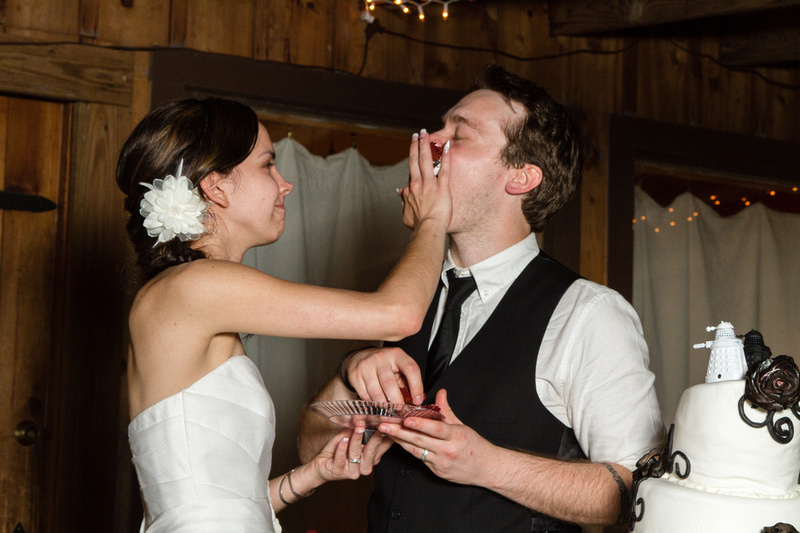 As the evening wore on I noticed that the Bride and Groom had wondered down to the ceremony area. I quietly went down and captured a quiet moment as the celebration was winding down.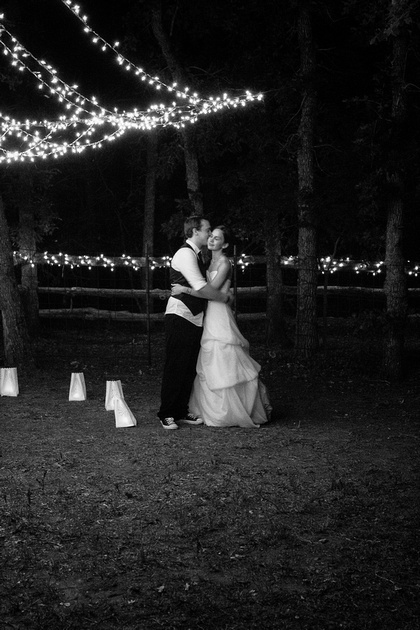 Thanks Hannah and Shawn for letting me be part of your special day. I wish you both the best in your life together.